Vinyl Siding - North Texas Home Exteriors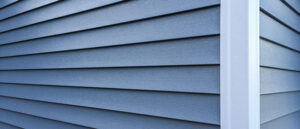 Vinyl Siding in North Richland Hills
Whenever you need a new siding for your home in DFW, North Texas Home Exteriors is available for all of your home improvement needs. We will gladly explain to you the vinyl siding cost and how it can benefit your home so that you can understand the bigger picture. Siding is a very valuable component to any home. Especially in the North Richland Hills area, siding helps protect your home or other buildings from extreme weather conditions. Furthermore, it also improves its exterior appearance. If in case you aren't yet decided to install vinyl siding for your home, then you should first consider the vinyl siding cost and the many benefits of purchasing this type of siding. North Texas home Exteriors can provide the solutions you need for your home.
What Is Vinyl Siding?
Vinyl siding is a type of plastic exterior siding that is made for houses and small apartment buildings. The two main purposes of having vinyl siding are for decoration and weatherproofing. However, vinyl siding is also commonly used for replicating wood clapboard, shakes, and acts as a replacement for aluminum or fiber cement siding.
The vinyl siding cost is affordable compared to other building materials as it is an engineered product that is manufactured mostly from polyvinyl chloride (PVC) resin. 80 percent of the weight of this type of siding consists of PVC resin.
The remaining percentage includes ingredients used for color, opacity, gloss, impact resistance, flexibility, and durability. Given all of these qualities, vinyl siding is the most common type of exterior cladding for residential buildings in the United States and even in Canada. Contact North Texas home Exteriors now to have a clear overview of what you can avail!
Benefits of Vinyl Siding
There are a lot of benefits of having Vinyl Siding such as durability and high-performance. To have a deeper understanding about all these benefits, please see below:
Affordable
Given its popularity and materials used, one of the biggest benefits of vinyl siding is that it's very cost efficient and affordable. The vinyl siding cost is low, yet there are many benefits that make this vinyl a hot commodity for homes around the Dallas area. This siding comes in hundreds of different colors and textures to satisfy your needs. This provides complete versatility when designing the exterior of your home.
Durable
Vinyl is the most durable type available even though there are a lot of variations of sidings in the market. Another great quality of vinyl is that it works effectively at resisting moisture, which means that rot and weather damage is highly unlikely.
Maintenance Free
Vinyl siding is also essentially maintenance-free. Aside from vinyl siding cost is low, you rarely have to maintain this material. This siding resists pests, doesn't rot, and is not greatly affected by sunlight. That being said, it keeps its same qualities for decades.
Get Your FREE Quote Today
Fill out the form below and a North Texas team member will get back with you as soon as possible.
Best Vinlyn Siding Installation in North Richland Hills, TX
The Cost of Siding in North Richland Hills
Now that you know some of the benefits of this siding, you're probably wondering what is the exact cost of vinyl siding. Compared to other home improvements, vinyl siding is very cost-efficient. However, it's important that you are also aware that the price greatly depends on where you live and the size of your home, but usually you can expect to pay around $10,000 for the project. Typically, this vinyl material will cost you an average of about $4 per square foot. This price is lower than all other siding alternatives, and the cost for installation is relatively low as well. As this type of material has grown in popularity over the past few decades, the vinyl siding cost has become relatively affordable. If you are in need of the best vinyl siding solutions from the best home service provider in Dallas-Fort Worth, contact North Texas home Exteriors and schedule an appointment!
Why Choose Us?
Whenever you are looking for window solutions, new siding, a door upgrade, or a patio enclosure, DFW Siding Experts of North Richland Hills is always available for you. We proudly serve the entire Dallas-Fort Worth area with excellent customer service and a wide variety of services for your home.
Call us today and we will reach you at your home within hours! North Texas home Exteriors is here to make your home stand out among others.
Contact us for an appointment today and avail a FREE in-house consultation!